Truly's Solution to Home Insulation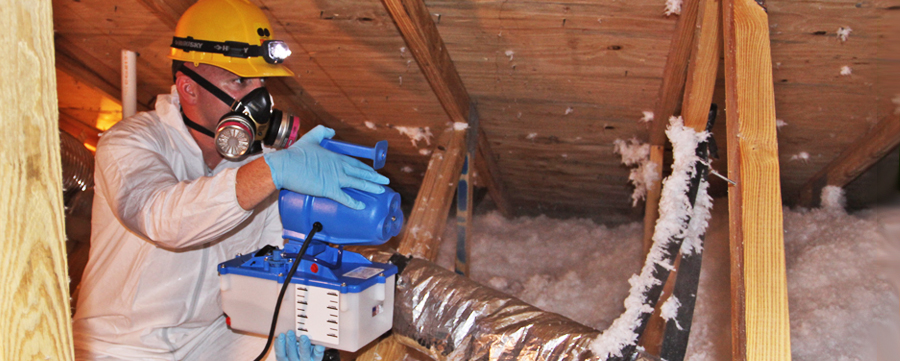 What is Truly Insulation Plus (TIP)?
Homeowners are always looking for ways to improve their homes and save money. Unfortunately, according to the Department of Energy, over 70% of homes in the U.S. are under-insulated. This means that 7 out of every 10 homes are wasting money and resources.
Properly insulating your home is one of the most cost-effective improvements that a homeowner can make. Truly Nolen's Truly Insulation Plus (TIP) provides homeowners with a long-term preventative approach to reducing energy consumption while protecting your home from many common household pests.
Truly Insulation Plus aims to reduce energy costs and prevent infestation, both of which save our customers money while making their homes safer and more comfortable. Whether it's removing corrupted and antiquated insulation, or just adding to the R-Value and efficiency of the current insulation, Truly Insulation Plus has a significant impact on our customers' lives.
Our cellulose insulation product has pest control properties, superior acoustic qualities, high-level fire retardation, and acts as a complimentary pest protection. All these benefits go along with being one of the best insulators on the market today!
Truly Nolen Insulation Plus Plus combines 85% recycled materials with 15% naturally occurring Borates. (Average values)
Energy-Star certified and blown in for a custom installation.
Increase the "R" factor for your home.
Financing Available.
Truly Nolen Insulation Plus Helps Control

"Properly insulating your home will not only helpreduce your heating
and cooling costs but also make your home more comfortable."
– United Stated Department of Energy

100% Money Back Guarantee:If you are not completely satisfied with our service, you will receive a full refund on your last service visit.
Pet Friendly:Truly Nolen utilizes an Integrated Pest Management (IPM) approach and innovative treatment protocols with the environment, your home and your pets in mind.
The Green Side of Truly:We work to minimize our impact on the environment, while providing a lifestyle free of pests for our customers. Our commitment to the environment and our customers, is supported by the best choices for pest control from business practices to material application. Learn More.
Truly Fresh Air Filters:We determine the type and size of filter needed for your home and schedule automatic delivery right to your front door. Combine with other Truly services for complete convenience! Learn More.